【Snapfax】
How to send faxes in bulk (fax broadcasting)?
For office workers who need to send faxes to a group of people on a daily basis, it is a troublesome and time-consuming task to make a special trip to the fax machine, input the fax numbers one by one, and then wait for the fax machine to send them one by one. If you have to repeatedly send a large number of faxes to the same group of people, it becomes even more frustrating.
We would like to introduce two features of Snapfax that can help you send faxes to a group: "Favorites" and "Import From CSV".
Favorites
If you frequently need to send faxes to specific recipients and don't want to enter their fax numbers every time, you can create a "Favorite" list and add their fax numbers to it. There are two methods to create a new "Favorite" list:
Method 1:
If you have sent a fax to them before, you can go to the fax's "Fax Details", select "Add Recipients to Favorites", then enter an easily recognizable description, and click "OK".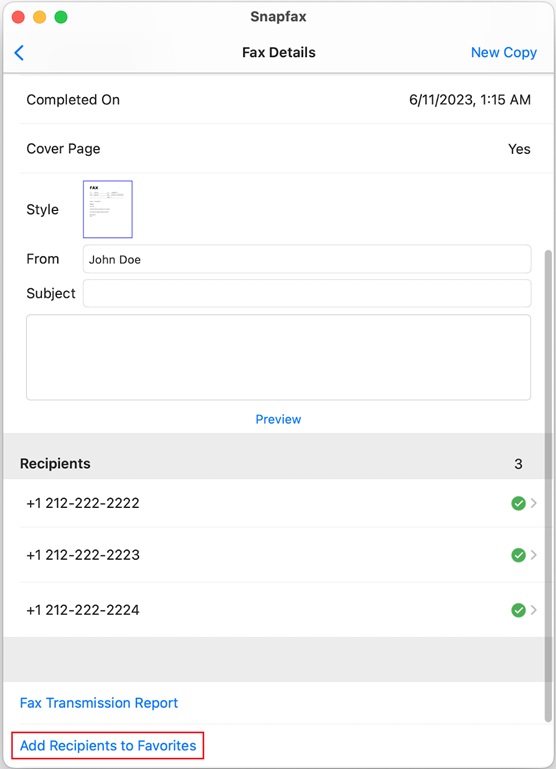 Method 2:
You can tap the heart-shaped icon in Snapfax and then choose "Add".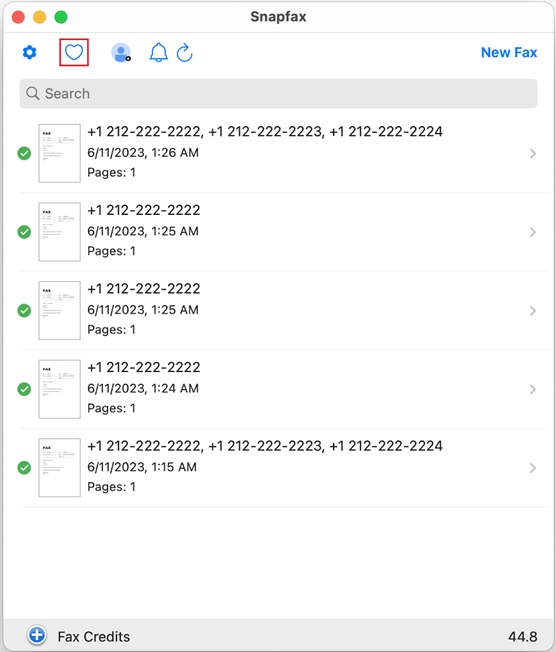 In "Favorite", fill in a description and enter the fax numbers for each recipient.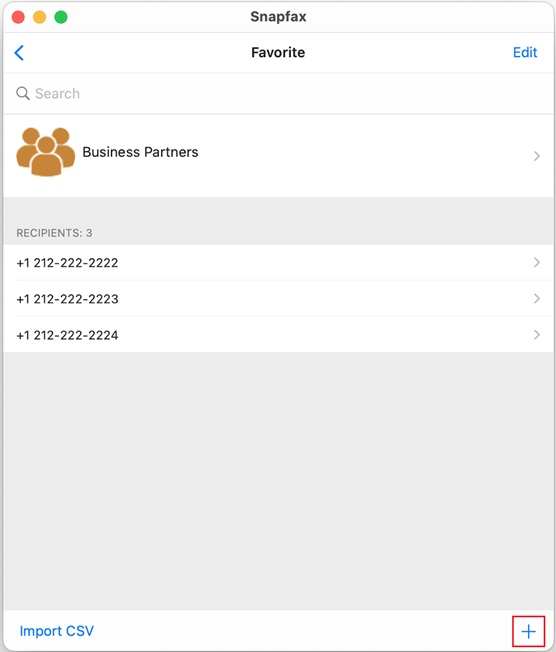 After creating the "Favorite" list, when sending a fax, you just need to select that list from the list of recipients, and Snapfax will automatically populate the "Recipients" field with the fax numbers.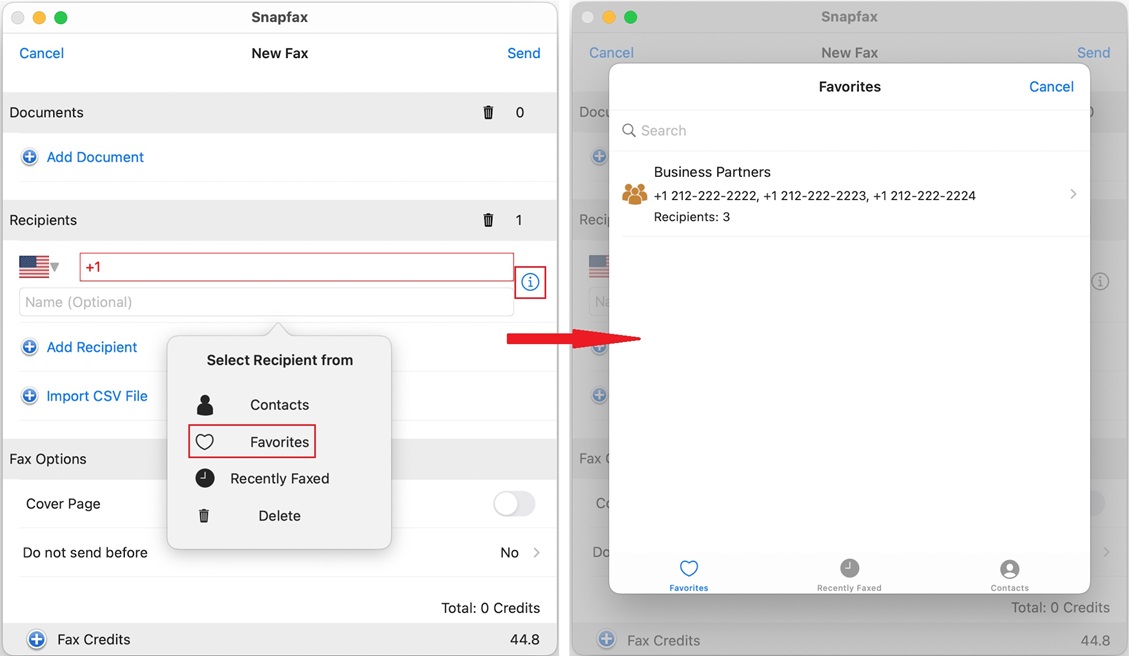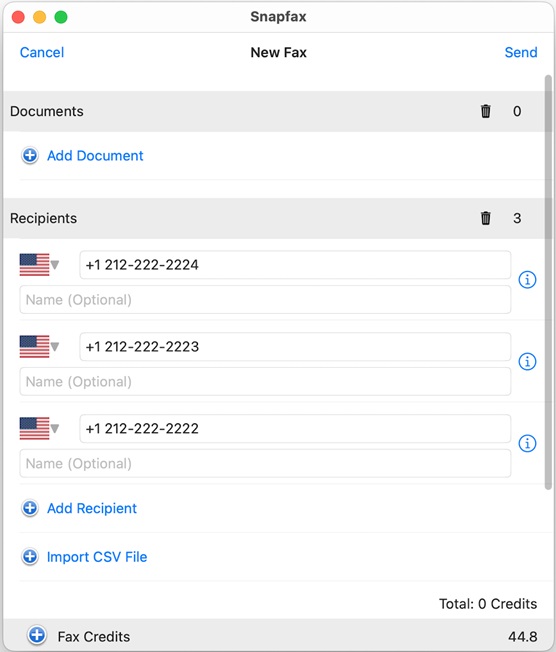 Import From CSV
In addition to the "Favorites" feature, you can also save fax groups that you frequently send to in a CSV file. CSV files can be created using Excel or Notepad.
CSV file format: Fax number, Recipient's name.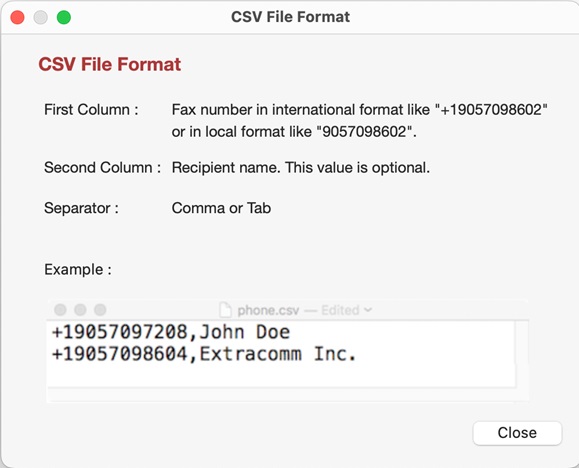 After creating the CSV file, when you need to send a new fax, simply choose "Import CSV File", then select the file or directly drag and drop the file into Snapfax. It will automatically add the fax numbers to the "Recipients" field.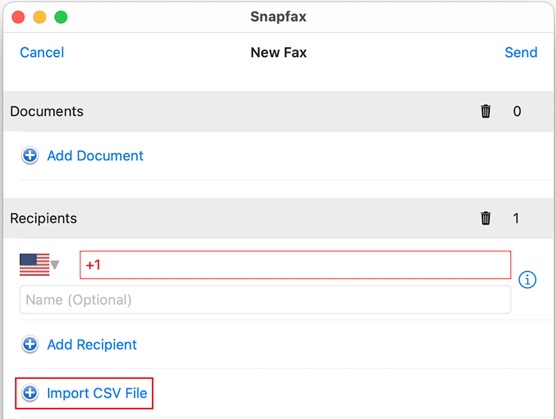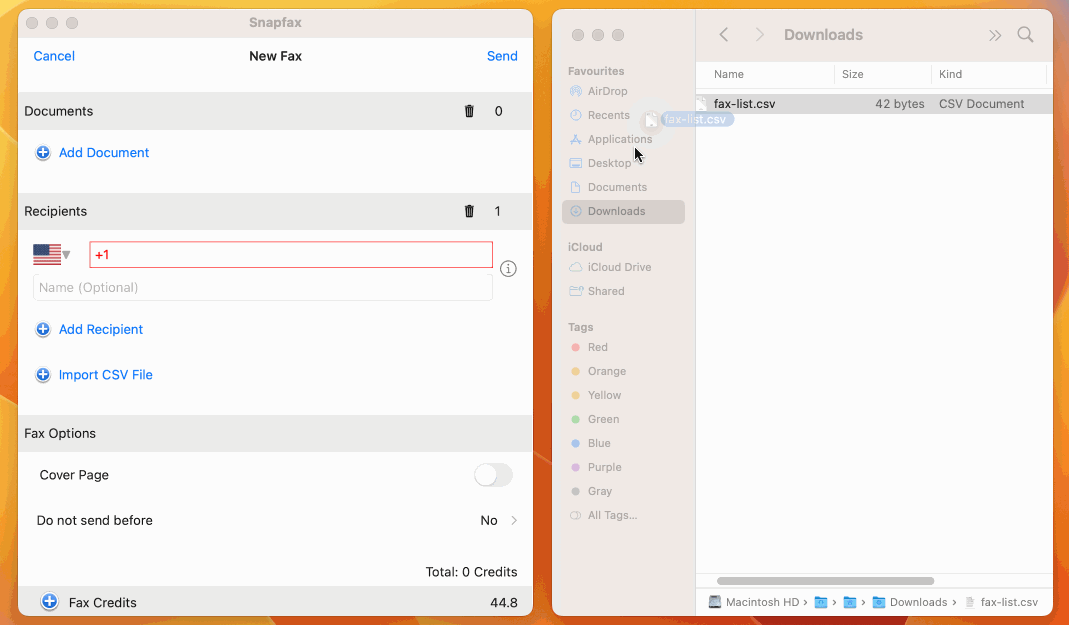 Additionally, you can also use the "Import CSV" method to add to the "Favorite".